Training & Gym Shoes
[12]
Get the most out of your daily workout with adidas' state-of-the-art gym shoes. Featuring that perfect blend of aesthetic good looks and total comfort, our gym shoes will help you to push yourself further and further.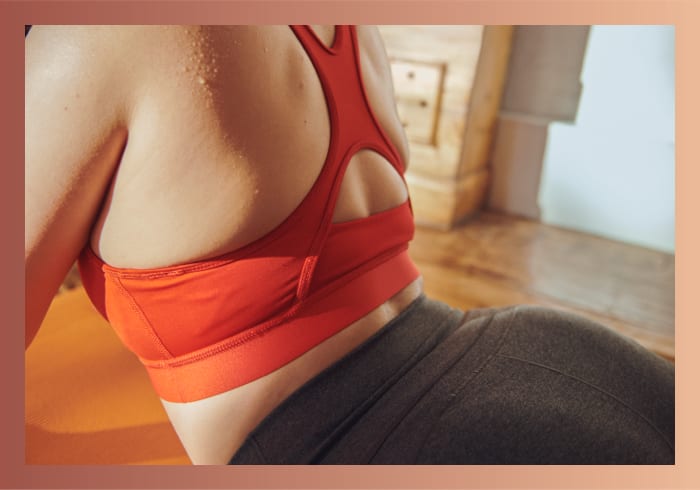 WORKOUT CLOTHES TO HUG AND HOLD YOU
After finding the gym boring, Fiorella discovered she actually loves working out when a friend invited her to join a fun online workout class. She wears leggings with a high waist to hug her body, a sports bra to keep everything in place and layers that she'll take off as the class advances.
"I love wearing leggings the higher the waist the better, so they hold my hips and hug my body. I also wear a sports bra, there is nothing worse than exercising and noticing everything is moving everywhere."
FIORELLA GIANINI – NEW TO TRAINING
Build your workout outfit from the bottom up with adidas gym shoes
Choosing the right gym outfit will ensure that you've got every possible advantage while you work out, and the right gym outfit always starts with the perfect pair of gym shoes. adidas gym shoes feature a supportive midsole cushioning that provides you with maximum comfort and a springy feel underfoot that will help to keep you mobile and agile. The rubber outsoles on these designs also offers dependable stability and traction no matter what surface you're working out on.
adidas training shoes give you the perfect base for any workout
With a mesh upper that hugs your foot, you can be sure that these gym shoes can provide you with all the security and comfort you need to squeeze every last drop out of your workout. While your shoes work to keep you stable and strong from the ground up, you're able to focus on reaching your next goal and pushing through the burn to make sure that every workout is the best it can be.
Find workout shoes as versatile as your training regime
Everyone knows that you can't just stick with the same workout routine day after day. Mixing things up is the best way to achieve results, no matter what your workout goals are. That's why you need shoes that are just as versatile as you are. Choose from adidas gym shoes that offer you a full range of mobility for intense cross-training, to designs that provide high levels of stability for when you're stepping up to the lifting platform. Finding the right pair of fitness shoes to fit your specific workout needs is an essential part of creating your perfect gym kit, and will enable you to push your fitness goals to the next level.