ALWAYS BEEN. ALWAYS ORIGINAL. A NEW COLLECTION AND COLLECTIVE OF TRUE ORIGINALS.
Introducing a group of nine dynamic changemakers who are collaborating with adidas Originals for the soon to drop Always Original collection.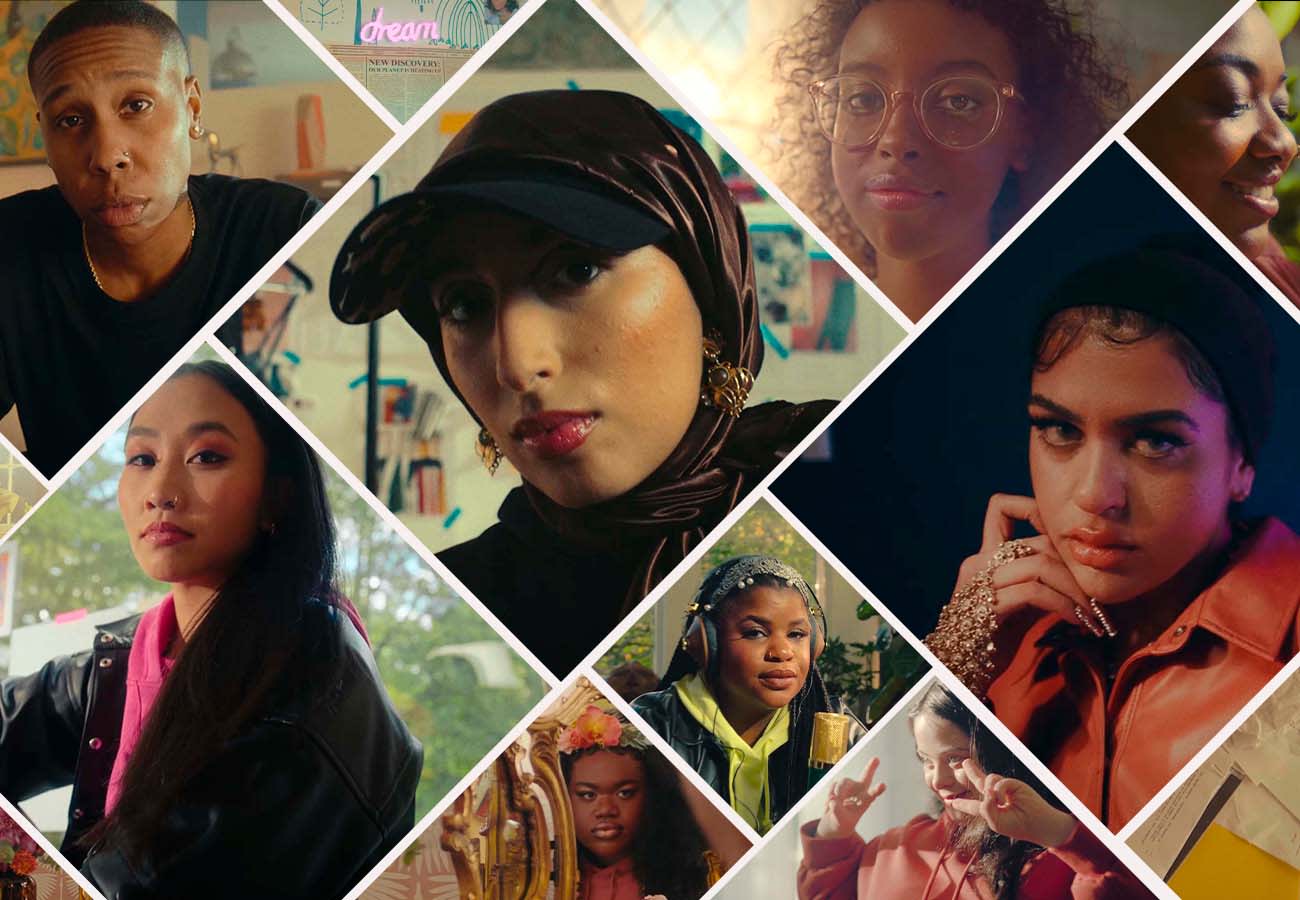 Nyome Nicholas-Williams - Model, Body Love Advocate. Isra Hirsi - Environmental Organizer. Amani - Author, Activist, Entrepreneur, Innovator. Naomi Otsu - Graphic Designer, Illustrator. Jari Jones - Black-Trans Model, Activist, Creative. Taqwa Bint Ali - Fashion Consultant, Creative Director. Ericka Hart - Sexuality Educator, Writer. Lena Waithe - Writer, Producer, Actor. Ellie Goldstein - Model, Disability Representation Advocate.
They are the Always Original collective, and they know exactly why they're here. Because it's so wrong, yet so common, that those who most authentically push culture forwards are not often acknowledged for their impact – and rarely truly seen. They're here to honour those who stayed true despite it all. Who remain, as they always were, powerfully authentic. Always been. Always original. And the collective know that they're only able to be here, to be truly seen, because of those who weren't.
"It's an acknowledgement of history. I come from very strong people who have been killing it. These footprints have been made for me to walk in. We need to acknowledge that no one is self-made."
— Jari Jones - Black-Trans Model, Activist, Creative
"The inspiration to be unapologetically yourself."
— Nyome Nicholas Williams - Model, Body Love Advocate
Who better than the collective to bring us this collection? The Always Original collection is new – expressive streetwear that stands for all those who strive to stay true – but it's a state of mind that has always been. Always Original is about living out loud your most authentic and outstanding self, however you identify.
WE GO BY SHE/HER, THEY/THEM​
Those of us who were once impossible and invisible are becoming impossible to ignore. Now it's time. Time to freely express who we all are, in the ways that we want. We've always deserved to be more visible. Well, we're unmissable when we stay true to our authentic selves.


AUTHENTICITY IS POWER
And that's the whole point, right? There's no limit to the impact we can have when we feel free to live as who we really are. We'll blaze our own trails. Make our own firsts. Smash down our own doors. All whilst staying true not just to ourselves, but to how we have always been: grateful to those who went before and those who come after.
It's important for those who get through the door to hold it open. Because the people that walk through after me will make changes that I could have never dreamed of. Nothing is impossible."
— Lena Waithe - Writer, Producer, Actor
The Always Original collection drops soon. Stay original. Stay true.
Stay Updated
Be the first to know all about stories, launches and events.