adidas Pacific Partners with Indigenous Football Australia.
adidas Pacific is proud to partner with Indigenous Football Australia, with a combined goal to provide more equitable access to the game of football.
The partnership will enable adidas and John Moriarty Football (JMF) to assist in unlocking the sporting potential of Indigenous boys and girls in remote and regional communities across Australia, through the provision of scholarships, job opportunities and football uniforms and equipment.
We spoke to John Moriarty Football scholarship holder Tobias Patterson Gregory, who has recently taken up a position at an adidas retail store and is looking forward to furthering his football ambitions.

Tobias, who comes from Mareeba in far north Queensland, has achieved a JMF scholarship to develop his football skills and study at Westfields Sports High School in Sydney.


"My journey with JMF has been such an exciting, life changing yet challenging experience for me. It was obviously going to be hard to adjust to a much bigger and busier environment or lifestyle, especially growing up in a small town where everyone would know everyone."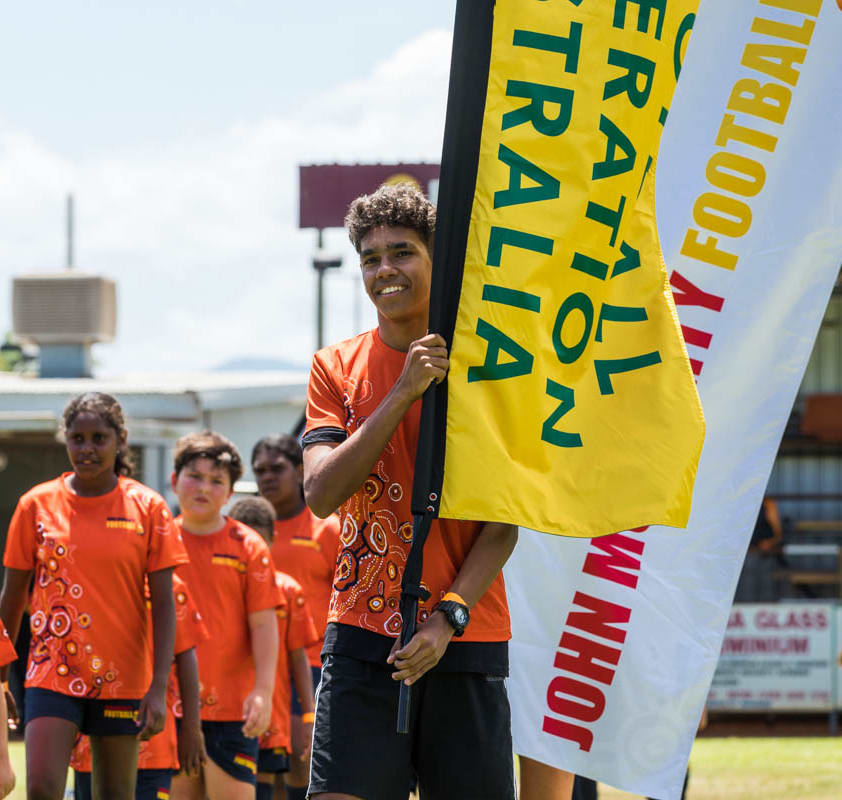 Whilst the experience has been challenging, Tobias is passionate about developing his football skills. Living in Sydney has also been an adjustment, but he's excited to keep working towards his goals with JMF and adidas:
"Ever since I got the scholarship, I've had doubts like - is this real, can I actually be what I've always dreamed of being, a famous soccer/football player? But it was easy to overcome those doubts, because I knew that everything I'm doing is to help my family and mostly myself to have a better future. Now almost fully being my second year living in Sydney, things have definitely become easier, such as travelling to and from places."
Tobias is also enjoying his new opportunity working at adidas:
"Recently, JMF made a partnership with adidas, which is sick because adidas is my favourite brand, and because of that partnership they were able to hook me up with a job with adidas. I've been working with adidas for nearly 3-4 months now and it has been so crazy, a good crazy. The staff are so nice and caring, and are happy to help whenever you need it, even if you don't ask, they're always going to make sure you're feeling comfortable".
Click LEARN MORE below to read more about the partnership.
Together, Impossible Is Nothing.
Stay Updated
Be the first to know all about stories, launches and events.