TEAM SUPERSTAR: JENN SOTO
With her distinctive skate style, Jenn Soto's made a name for herself in the skateboarding world. Now, she's empowering the next generation of female game-changers.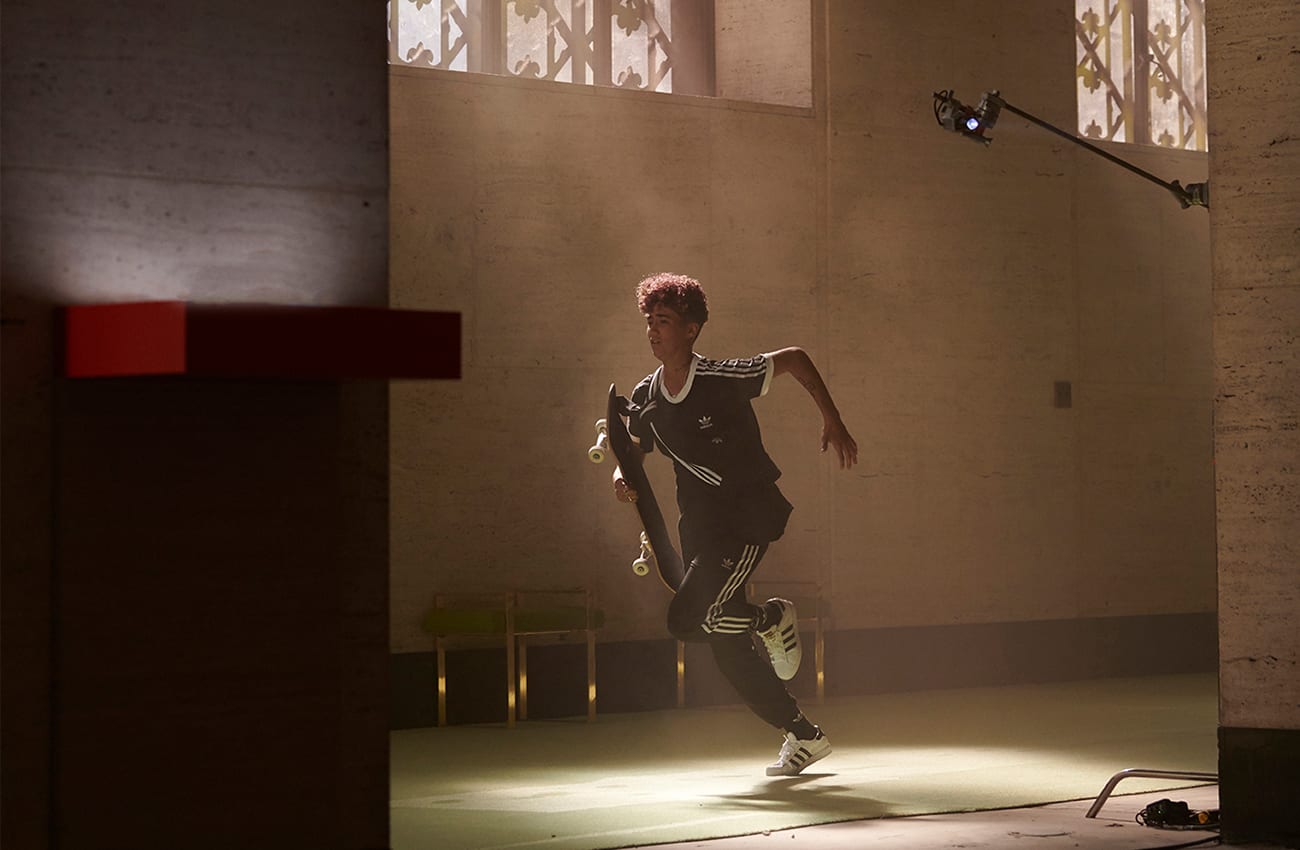 FROM THE SKATE PARK TO THE WORLD STAGE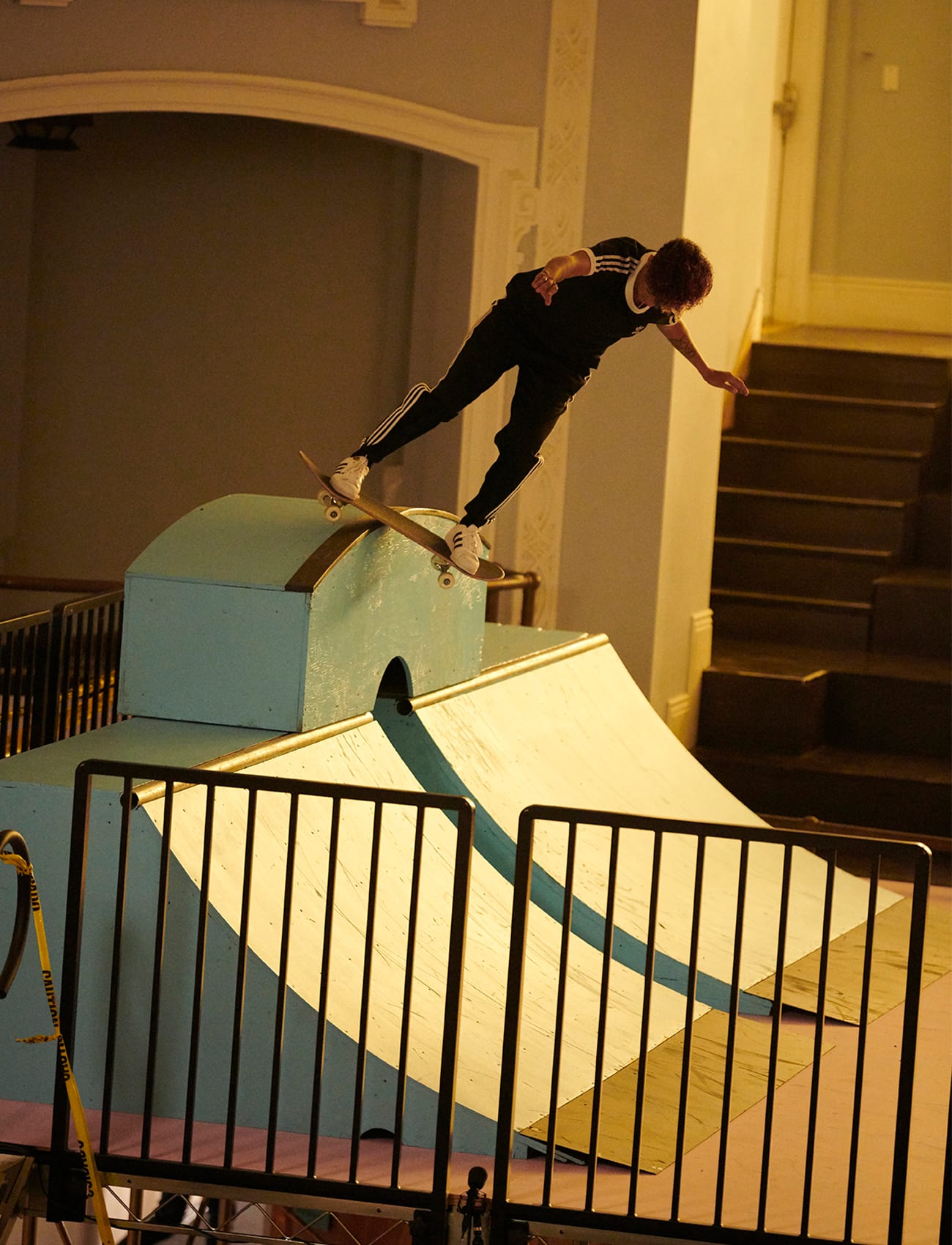 From picking up a skateboard at age 11, to competing on the world stage, Jenn Soto's one to watch—if you're lucky enough to catch a glimpse. A member of the USA Skateboarding Team and the adidas Pro Skateboarding team, she's known for her smooth and technical skate style on ledges, big stairs, long rails and flip tricks. TLDR; Jenn is one of the world's best, and she's just getting started.
Born in the Bronx and raised in Jersey City, Jenn first came onto the scene at the X Games and Street League—the two biggest televised professional skateboard contests in the world. Though competitive skateboarding is a solo gig, the community around it is one of Jenn's favorite parts of the sport. "...There's a bunch of teams everywhere. It's like you have your crew, you have the people you skate for and it's always amazing just the camaraderie that everyone has with each other," she says.
[Skateboarding] is literally a team sport. Like, we all look out for each other. We help each other get tricks, we high five each other...It's just a big family and a lot of love.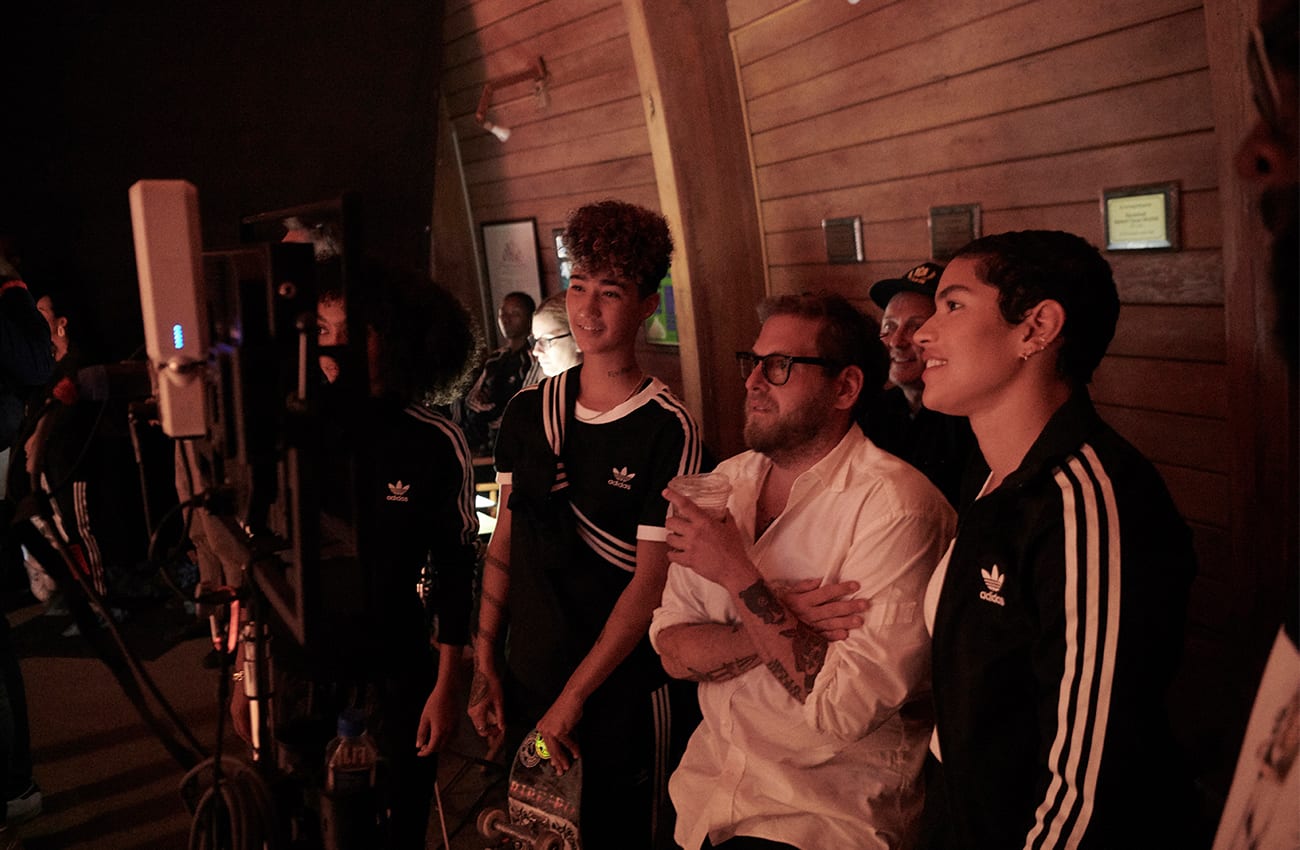 ON SETTING YOUR OWN PACE
In a male-dominated industry, Jenn is encouraging the next gen of female skaters to go all in. "I think my one piece of advice to the younger girls would be just to keep doing it. There's going to be moments where it's scary and it you feel uncomfortable or you don't know if people like you at the skatepark and all these things, but you're there and you have the one common like interest with everyone there. And that creates such a bond with everyone," she says.
Skateboarding aside, Jenn's all about just doing you. "...You gotta be unique. You know, we live in a world where trends are happening all the time and everyone's trying to hop on and they can't even keep up because the next one started, but if you just stop and do your own thing, you don't have anything to keep up with. You are the one setting it."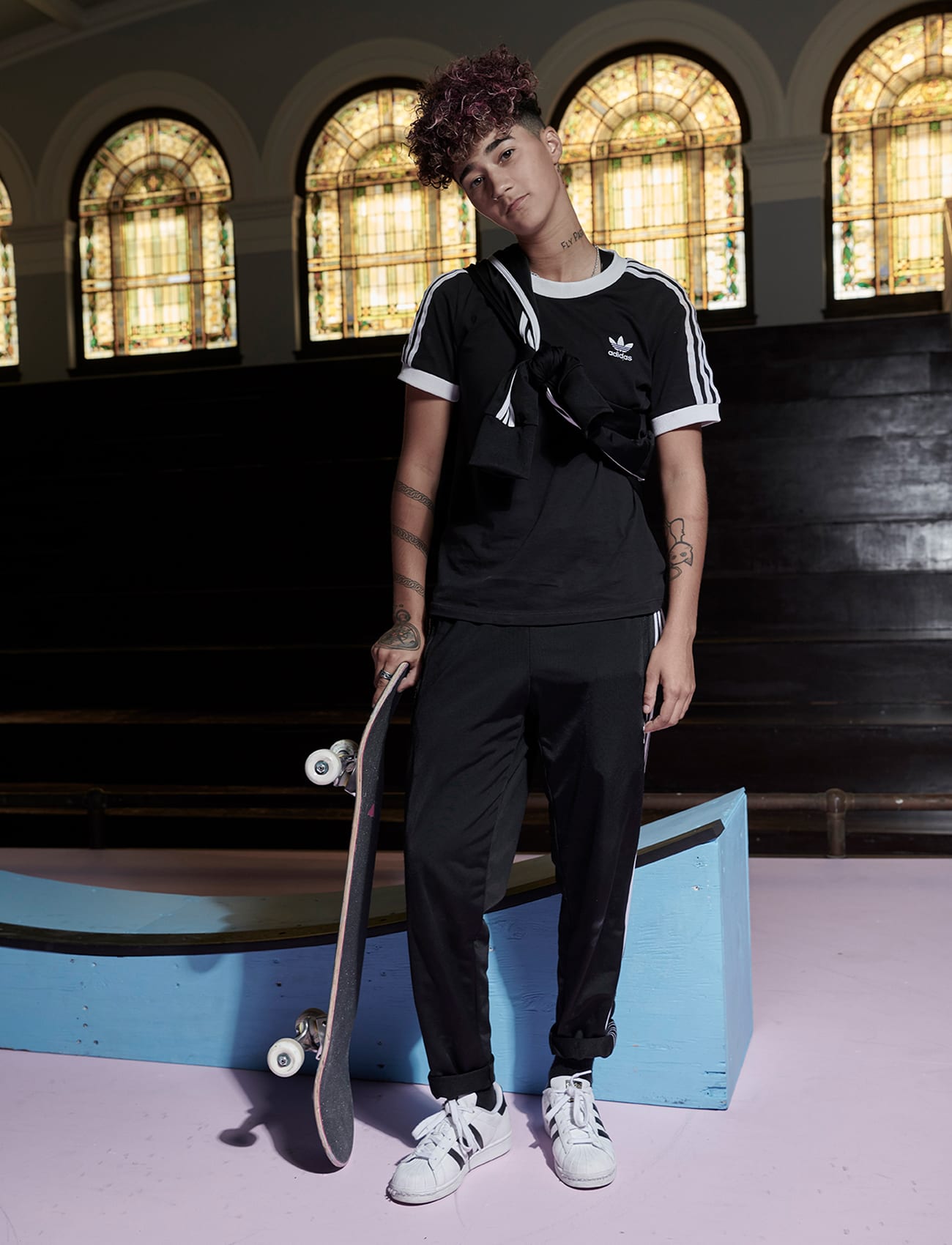 CHANGE STARTS WITH COLLABORATION
To Jenn, the best part about working towards change is watching it pay off—and when it does, she's always hungry for more. "What pushes me to strive for change is just seeing it, you know, it's a slow process, but in a day by day basis, you may not see it there, but when you take a step back a month later, and you see all the things that you've done, I just really love those kind of moments, and I constantly chase that feeling."
And through creative collaboration, you might even learn more about yourself. "It's always amazing to see people with the same passion as you, but just in another craft, and [the Superstar team] is like, a whole crew full of that. And they're all so good at what they do."
...It's inspiring for me to like, go try something else and perfect my craft at the same time…just makes me want to step out of the box.
UNITED BY OUR CREATIVITY
Like a skate crew, the Superstar team is all about bringing together diverse creatives—from the skate park, to the art studio, to the classroom, and everywhere in between. The more we collaborate, the more change we can spark in our fields, and within ourselves. "Watching the change is enough for me to want to keep changing," she says, and we've got plans to make a big impact.
Stay Updated
Be the first to know all about stories, launches and events.