TO INSPIRE OTHERS IS AN AMAZING FEELING
"To play a part in making a change and help inspire others is amazing."
Millie Bright is one of five inspirational figures that we asked to tell us how the formative experiences of the past continue to inspire their future. As a professional footballer, her drive and determination to succeed is replicated both on and off the pitch. Famed for her important role in the recent Women's World Cup, her honest approach in her media work has seen her become an informal ambassador and spokesperson for her sport.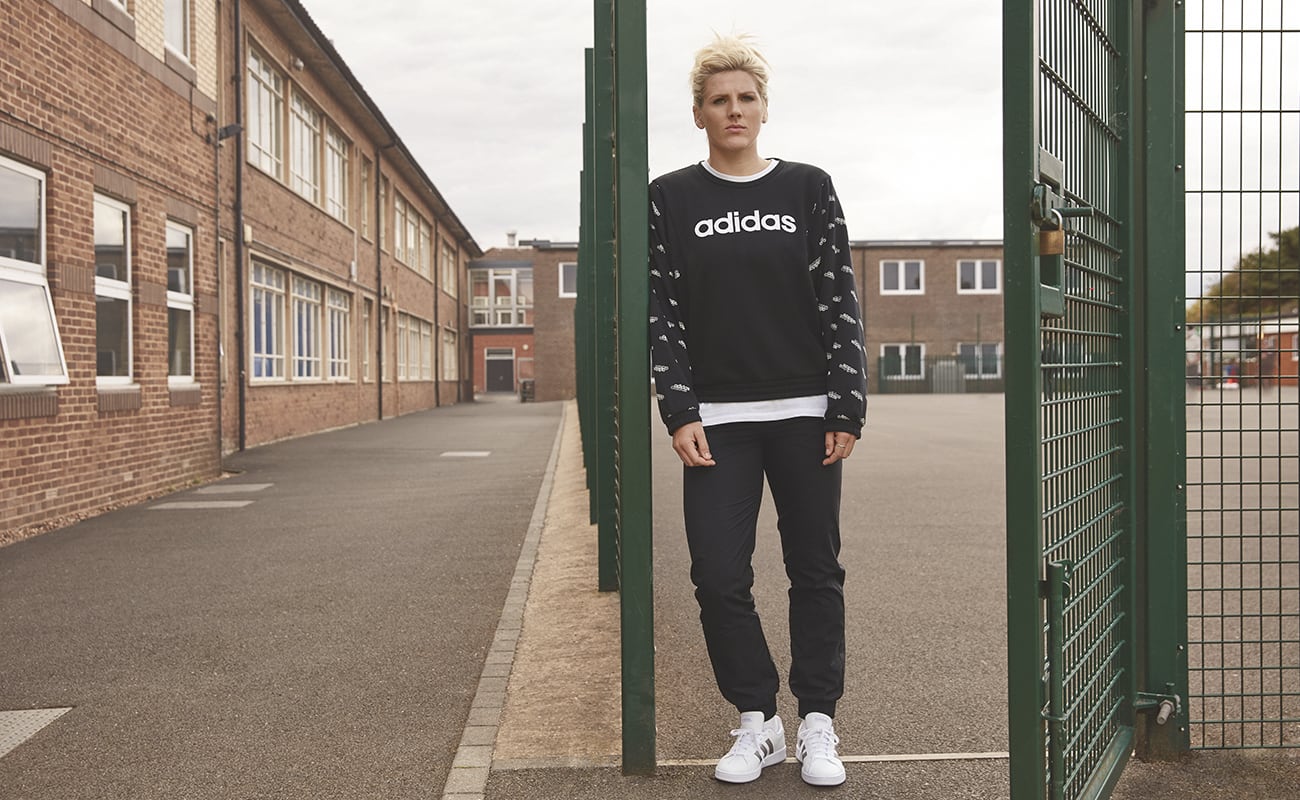 WHO HAS HELPED INSPIRE YOUR SUCCESS AS A PROFESSIONAL ATHLETE?
I've always had great role models around me but my biggest influence is definitely my mum. She taught me everything I know about the importance of hard work and dedication which is one of the key drivers of my success now.
WHAT ARE YOUR FUTURE GOALS?
As an athlete I just want to continue to progress as much as possible and ultimately win things, either with my club or national team. It is moments like that that let you know that it was all worthwhile. To go from balancing several jobs with my football commitments to signing a professional has been mind-blowing - it's amazing to be able to do something that I love.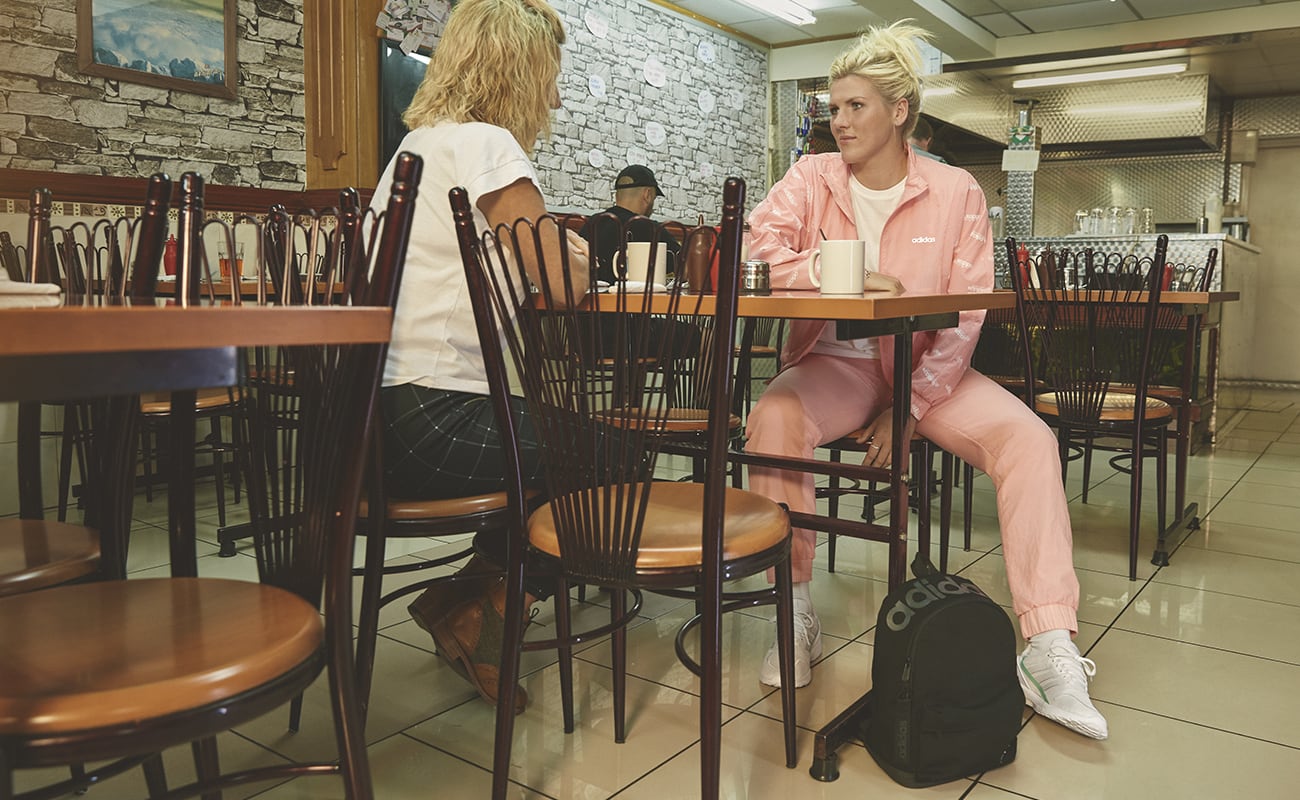 HOW DOES IT FEEL TO BE A ROLE MODEL FOR YOUNG ATHLETES THAT DREAM OF TURNING THEIR LOVE FOR SPORT INTO A PROFESSIONAL CAREER?
It's a real honour - I wish that the women's game received the same level of exposure when I was young. Just to play a small part in making a change in the game and help inspire others is an amazing feeling. The game will only ever get bigger and create more opportunities and provide a positive outlet for girls and women of all ages.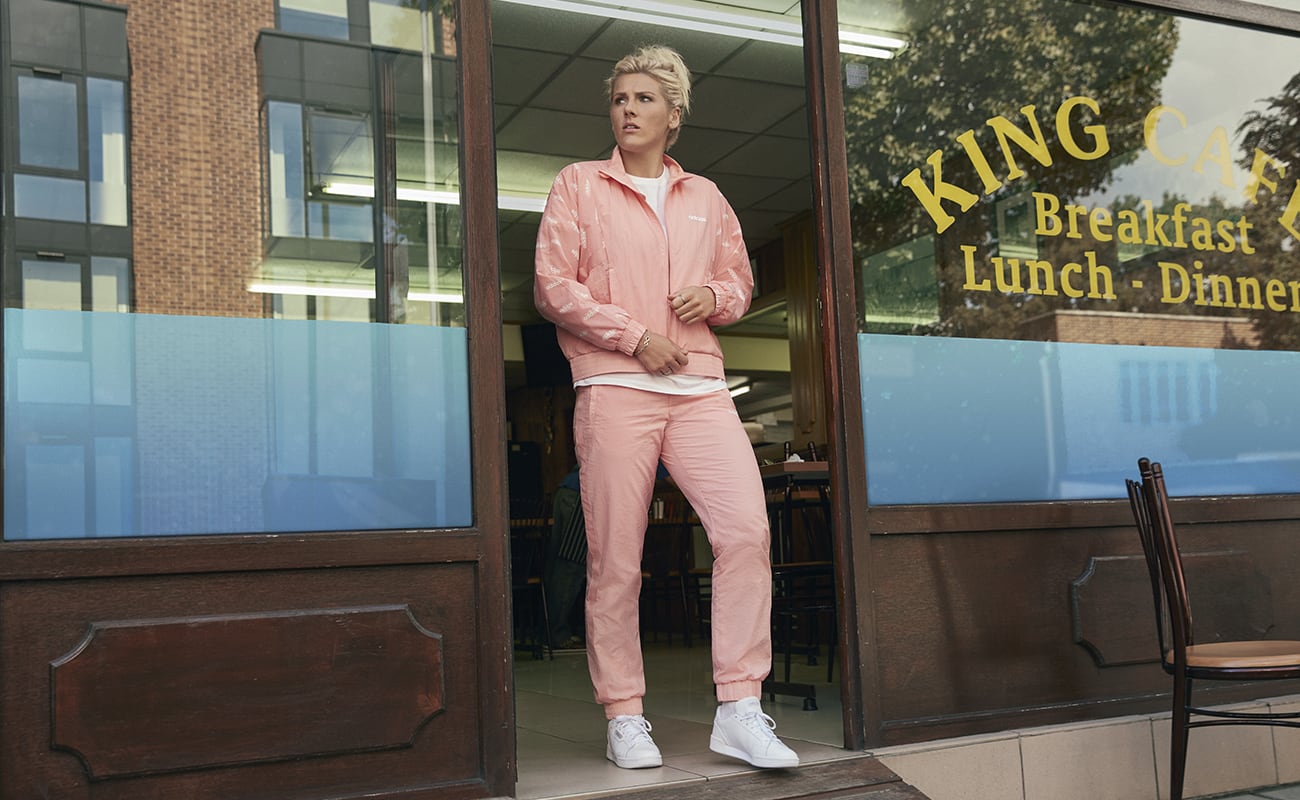 Millie wears a timeless look from this season's collection of easy to wear staples. Inspired by adidas' design heritage but built for today - taking the best from then, for now.
Stay Updated
Be the first to know all about stories, launches and events.