Level up your confidence
Punch your way to a better you. Boxing is a great workout, especially with a friend. No, you don't need to actually hit each other.
Meet Alycia and Chelsey

Alycia is a professional boxer and passionate about getting more women involved in the sport. Chelsey is an elite yoga instructor, but a first-timer to boxing. With Alycia's help, Chelsey has been learning how empowering boxing can be. Pushing each other to new levels of confidence and fitness. See how Alycia and Chelsey work it their way. With the right bra and tights.
VIDEO:Watch Alycia and Chelsey work it their way.
Boxing is great for anyone to try, since it's a craft that constantly needs your 100% focus.
WORDS FROM THE BOXER.
WHY BOXING?

I love that boxing gives me confidence and makes me feel accomplished after a good workout. I feel stronger mentally by staying focused throughout the rounds.
HOW DO YOU WORK IT YOUR WAY?

I bring my own creativity to boxing by making sure I'm having fun while working out. I may add in a few roundhouse kicks to the bag to get a full body workout.
HOW DO YOU MOTIVATE YOURSELF?

I look at old pictures and imagine what I can achieve and how I can improve as an athlete.
THOUGHTS ON THE OUTFIT?

The bra supported me well. It provided coverage while still keeping everything in place. The tights were close-fitting, which enhanced my figure, giving me an extra boost of confidence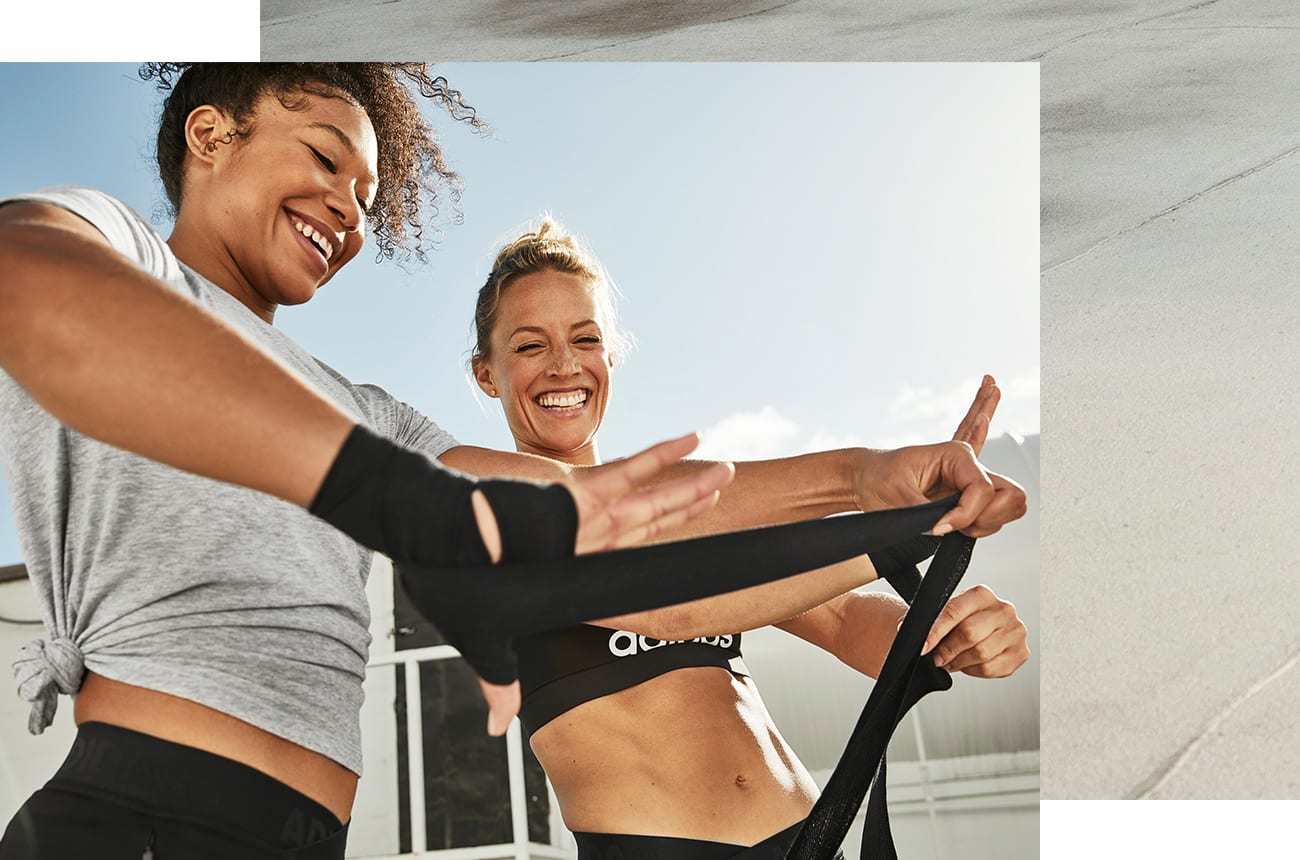 IMAGE:Alycia shares the art of the hand wrap.
I love that boxing gives me confidence. –Alycia Baumgardner
WORDS FROM THE YOGI.

HOW WAS YOUR FIRST BOXING SESSION?

I really liked it; it's a great release. I found the sequences a little challenging to remember, but once I got going, it was super empowering.
HOW MIGHT BOXING HELP YOU WITH YOGA?

Strength and conditioning are very important for yogis because we tend to be hyper-mobile, so stability is key to longevity.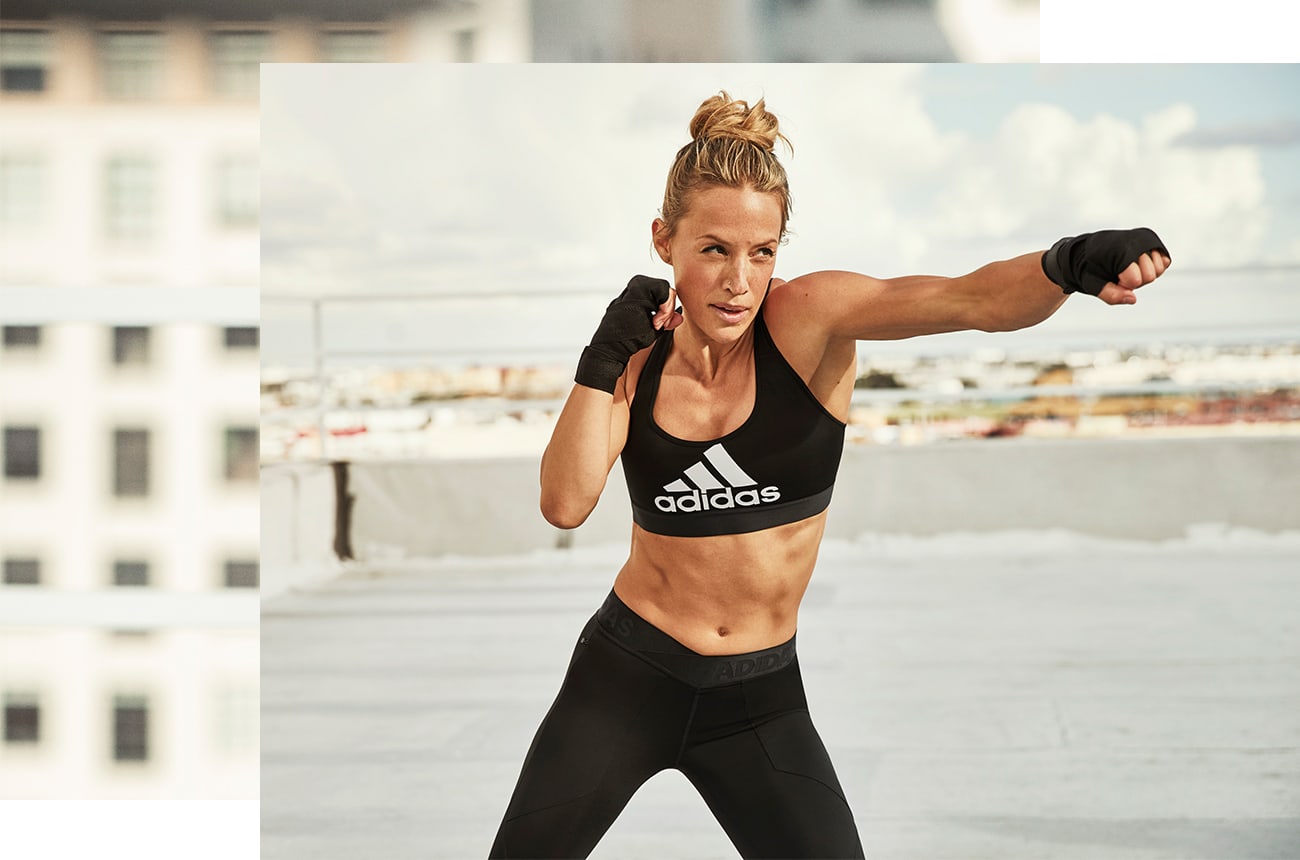 IMAGE:This yogi packs a punch.
Stay Updated
Be the first to know all about stories, launches and events.